Flagstone Cleaning and Restoration
Flagstone Cleaning and Restoration in Gloucestershire

Welcome to Inside Out Cleaning & Restoration Ltd, the leading experts in Flagstone Cleaning and Restoration in Gloucestershire. Nestled in the scenic landscapes of this historic county, we are your go-to specialists for reviving the natural beauty and resilience of your flagstone floors. With years of experience and a deep-rooted understanding of the unique geological characteristics of flagstone, we bring a touch of local expertise to every project we undertake.
Flagstone flooring is more than just a surface to walk on; it's an investment in the aesthetic and functional quality of your home or business. Whether it's the rustic charm of a countryside cottage or the grandeur of a historic building, flagstone adds a timeless elegance that deserves the highest level of care and maintenance. That's where we come in.
Situated right here in the heart of Gloucestershire, we are committed to serving our local community with unparalleled professionalism and attention to detail. Our team of skilled craftsmen utilise state-of-the-art techniques and eco-friendly products to bring your flagstone floors back to life, ensuring they stand the test of time in both beauty and durability.
So, if you're looking for a trusted, locally-based company to restore the splendour of your flagstone flooring, look no further. We're not just another service provider; we're your neighbours, dedicated to enhancing the natural beauty that makes Gloucestershire homes so special.
What Flagstone Services do we offer?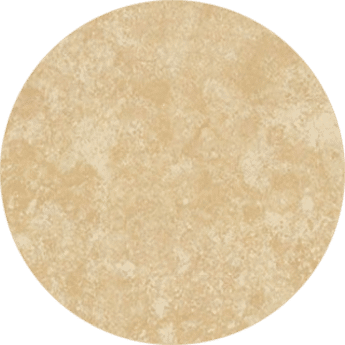 Our team are always happy to help. Contact us today for your free quote.
When it comes to understanding the unique needs of flagstone floors in Gloucestershire, we are second to none. Our deep-rooted local expertise allows us to cater to the specific requirements of homes and historic buildings in the area. Whether it's the rustic charm of a countryside cottage or the grandeur of a centuries-old estate, we know how to bring out the best in your flagstone flooring.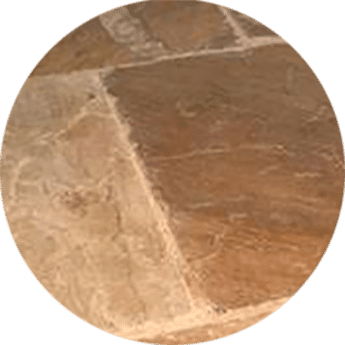 Full Members of Nu-Life Stone Care and Safe Contractors Scheme
We are proud to be full members of Nu-Life Stone Care and the Safe Contractors Scheme. These affiliations not only demonstrate our commitment to excellence but also give you the peace of mind that you're working with professionals who adhere to the highest industry standards.
Our services come with full insurance coverage, ensuring that you can entrust your valuable flagstone floors to us with complete confidence.
Personalised Consultation
We don't believe in a one-size-fits-all approach. When you give us the opportunity to visit your property, we conduct a thorough inspection of your stone floor and discuss your specific needs and expectations. Our aim is to not just meet but exceed your expectations, delivering a result that leaves you 100% satisfied.
While our heart is in Gloucestershire, our services extend to Wiltshire, Worcestershire, Herefordshire, Bristol, Bath, Somerset, Monmouthshire, and surrounding areas. This wide reach means that more people can benefit from our exceptional flagstone cleaning and restoration services.
Whether you desire a matt, satin, or gloss finish, we work closely with you to achieve the end result that meets your high expectations. Our expertise ensures that your flagstone floors will look and feel exactly how you want them to.
Our commitment to you doesn't end once the job is done. We offer invaluable advice on how to maintain your newly restored floor and get the most out of your finish. Additionally, we can put a maintenance programme in place to ensure your floors always look their best.
Our posts related to Flagstone Cleaning and Restoration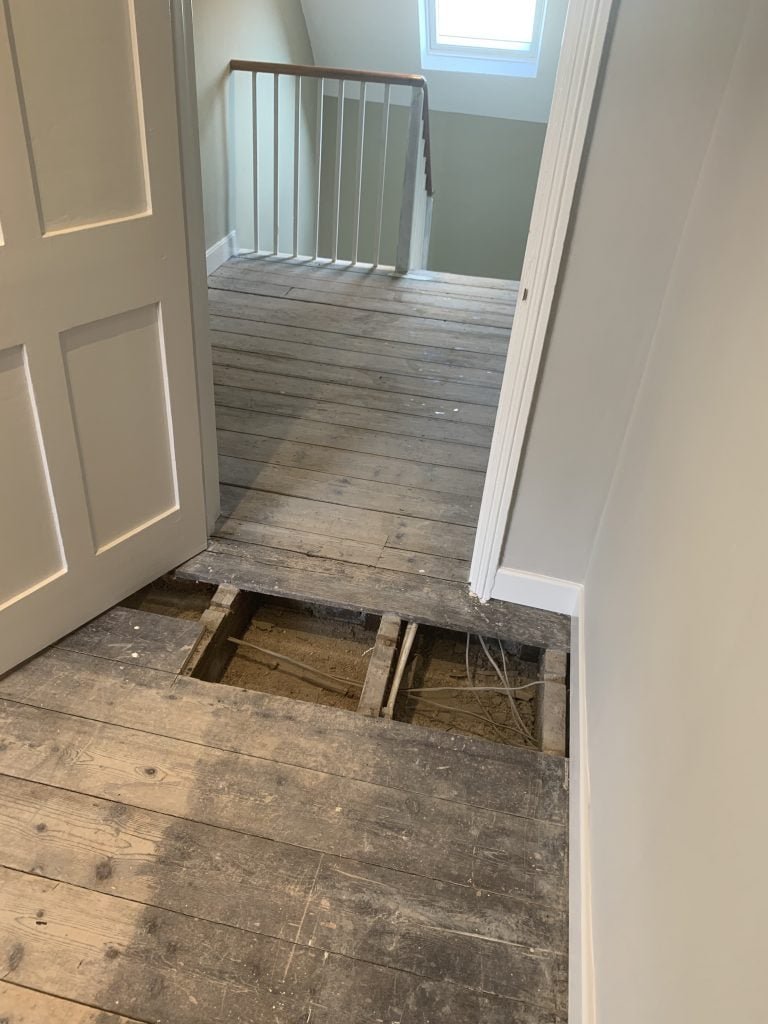 Our very latest project during the Covid 19 Pandemic We won the tender for this project some 8 months ago, a Georgian Town House in
Read More »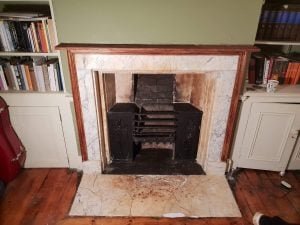 An ever increasing enquiry. Restoring original feature fireplaces in Victorian, Georgian and Regency buildings. Most fireplaces have seen many layers of paint been added over
Read More »